Rising from the depths of Lake Superior, Michigan's Isle Royale National Park is one of America's more remote and rugged parks. The 45-mile long island offers a mixture of adventure and solitude for kayakers, canoeists, backpackers, day hikers, SCUBA divers, and anglers.
Isle Royale was formed by the Greenstone flow, the world's largest lava flow, with its surface carved by centuries of glacial pressure. The main island, along with its approximately 200 surrounding smaller islands, was designated a national park on April 3, 1940. Although the park is not the most accessible, it is the nation's most re-visited park, with the average stay lasting 3.5 days.
Isle Royale (French for Royale Isle) earned its moniker from 15th-century French fur trappers who named it in honor of King Louis XIV. The United States took legal possession of the island in 1783, but ownership was again part of the treaty following the War of 1812.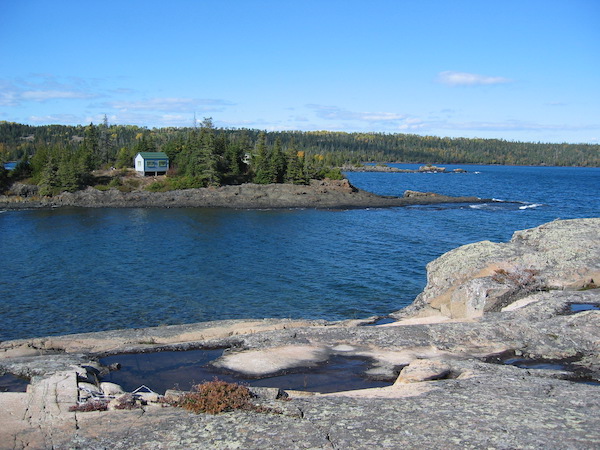 Access to the Isle Royale is limited to ferry, private boat, or seaplane from Houghton and Copper Harbor in Michigan's Upper Peninsula, or from Grand Portage in Minnesota.
Rock Harbor, located on the north side of the island, is the most populous area and the main access point for ferries from Michigan. Rock Harbor has a camp store, lodge, and restaurant.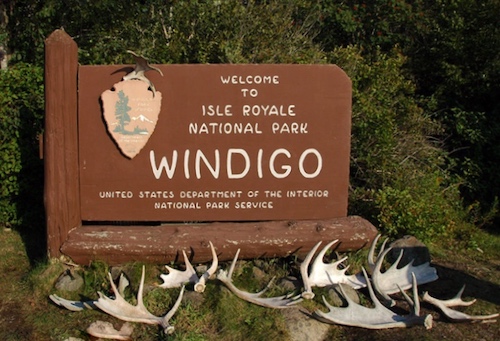 Windigo, located on the island's southwest side, is the main docking point for ferries from Minnesota. This area receives fewer visitors and is the preferred starting spot for backcountry adventurers.
Once on Isle Royale, visitors can explore the rugged wilderness by land or water. There are 165 miles of trails and dozens of inland lakes and streams to paddle. No motorized craft are allowed, and paddlers will often need to portage (hiking with the kayak or canoe overhead) to connect routes between waterways.
Isle Royale has 36 designated wilderness campgrounds with some interior sites only accessible by trail or paddle craft. Campfires are not allowed at most campsites, so you will need to bring your gas- or alcohol-fueled camp stove.
Drinking water needs to be packed in or drawn, filtered and treated from Lake Superior or any of the inland waterways.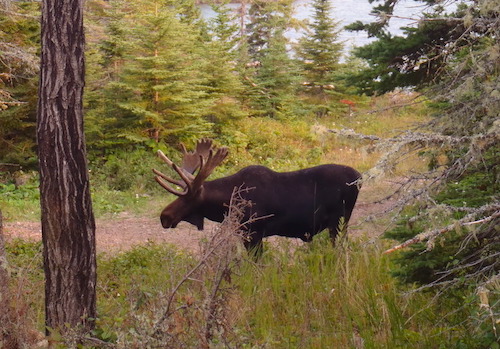 Isle Royale hosts a surprisingly diverse animal population that includes moose, wolf, beaver, red squirrels, red foxes, river otters, tortoises, and frogs. Loons, osprey, waterfowl, and bald eagles also make the island their home.
Isle Royale is also the center of the longest continually running predator and prey study in the world. For the past 50 years, researchers have documented the closed environment behaviors and patterns of moose and timber wolves. The island provides a unique feature in that it is the only location where there are no bears to disturb the wolf and moose interactions.
Although the moose population has ranged between 300 to 1,000 plus animals, the wolf population has drastically declined. Due to genetic inbreeding among the island's three packs, their numbers have plummeted from 28 to two wolves by 2016.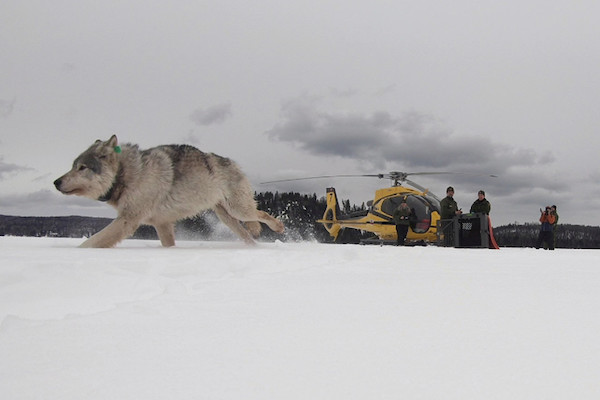 Fortunately, the National Park Service is executing plans to relocate up to 30 wolves from the mainland to prevent the Isle Royale pack from disappearing. As of May 2019, 12 wolves from Minnesota and Canada were successfully transplanted, bringing the total population up to 14.
Isle Royale also holds the distinction of having the most diverse collection of lichens of any national park with more than 600 species. The island is considered a transition zone between the northern boreal forest (pines, spruces, and larches) and the southern Big Woods (hardwoods like elm, sugar maple, and red oak).
Due to its remote location, brutal winter weather, and the tempest waters of Lake Superior, Isle Royale is closed from November 1 through April 15.