Make:  Ducati 
Model: Scrambler Urban Enduro
Year: 2016
Mileage: 15,000-ish
How long have you had your adventure-mobile? Since September 30th, 2017
Owner's name: Bobby
What do you do? Park Ranger! 
Hobbies? Camping, trail running, hiking, anything outdoors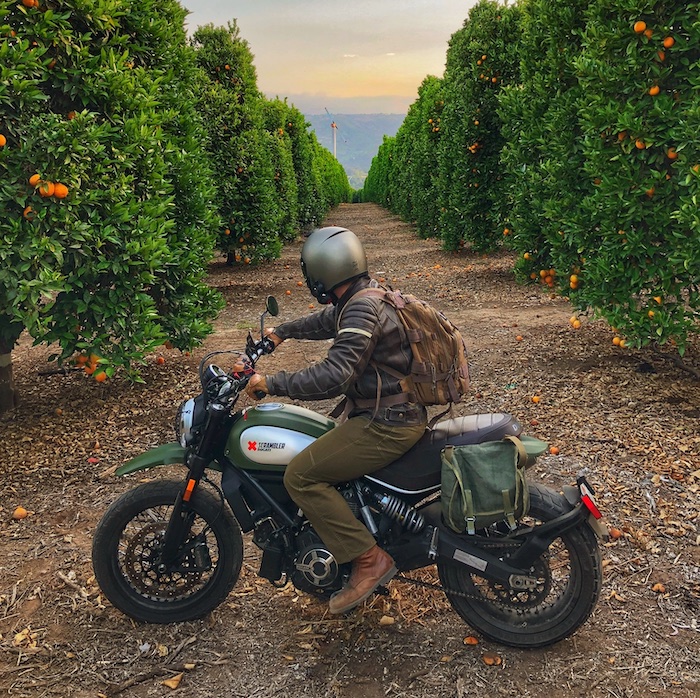 Does your bike have a name? Had her for three years and haven't ever named her!
Is it a daily driver? Used to be, but now with all the gear I take to work its easier to drive. So, now she is the full-time adventure mobile! 
Modifications or add-on accessories? High exhaust by SC Customs, some cool hidden blinkers, minimal front blinkers, headlight
Where do you take it/ use it for? Mostly long rides along PCH to clear my head, or up in the mountains to fly around on some twisty mountain roads and dirt trails (where allowed!)
Memorable trips? Drove from San Diego to Monterey to go to the World Super Bike Races at Laguna Seca, cruising through miles of twisty roads and long stretches of the 101 and PCH; also, a desert trip to Anza Borrego State Park to enjoy the endless desert.