2019 marked the tenth anniversary for Overland Expo West and it was bigger and better than ever.
Grown very noticeably the last few years 2019 saw attendance in excess of 22 thousand people and over 400 exhibitors with showing everything from giant Earth Roamers to the smallest camping tools.
The outdoor and automotive makers have taken notice of the show and this year saw the debut of new vehicles and concepts from Honda, Nissan, Jeep, Chevrolet and newcomer Rivian. (more about them later)
Despite the big names Over Land Expo is still an occasion for old friends from across the U.S. and dozens of far flung places to meet up and get reacquainted. Besides the miles of beautiful trucks, gear and gadgets there are plenty of practical demonstrations like the popular courses run by Land Rover and seminars for any outdoor interest.
At night the "show" atmosphere subsides and it becomes a giant campsite where people stroll the aisles with a beverage in their hand to visit friends and socialize.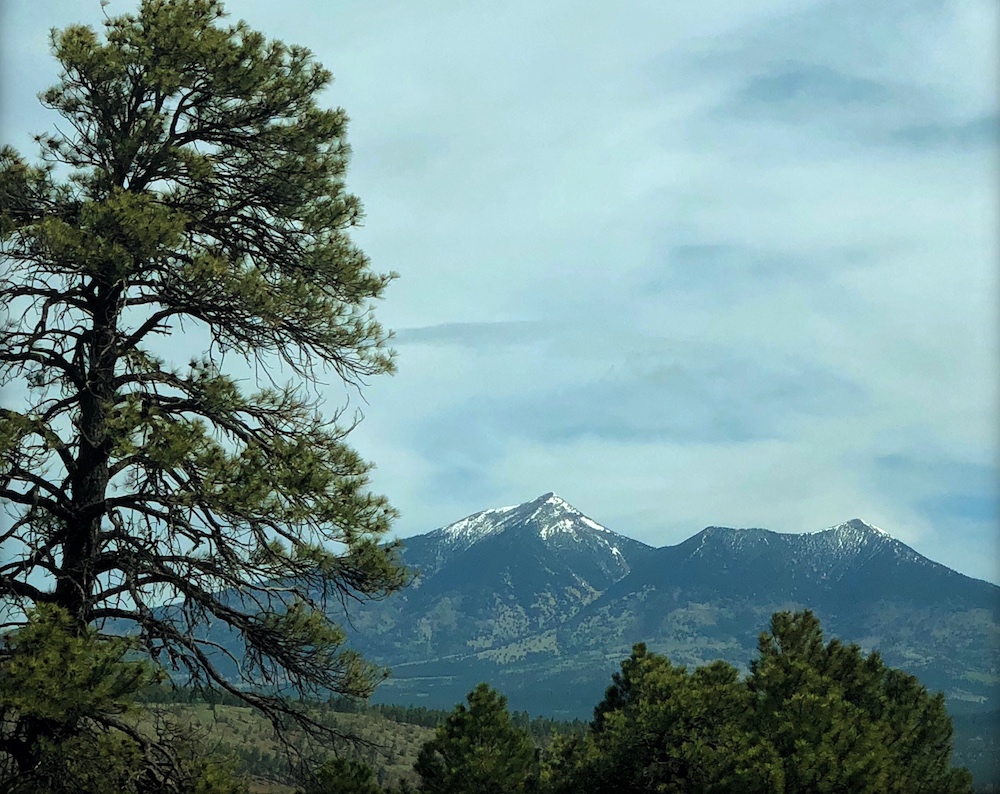 Part of every show is the mercurial weather of Flagstaff. At 7,000 feet means spring time weather can be anything from bright sunshine, winds, high winds, rain and even sleet. This year was pretty much all of the above. But that is part of the draw of OEX you never know what you are going to get and there are plenty of great stories to tell afterwards.
It's best to dress in light layers and bring a hat. Sunscreen is a must at OEX due to the higher elevation and dry air your skin can really take a beating if you don't take precautions. It's good to have a small pack to carry your things and a sturdy mug is a good idea because you never know when a keg of local beer might be tapped like at the American Adventurist tent. (!)
Every Sunday on the last day of the show Tembo Tusk host a bring your own plate breakfast where a line of their Skottles cook up heaps of bacon, eggs and sausage for any hungry passerby.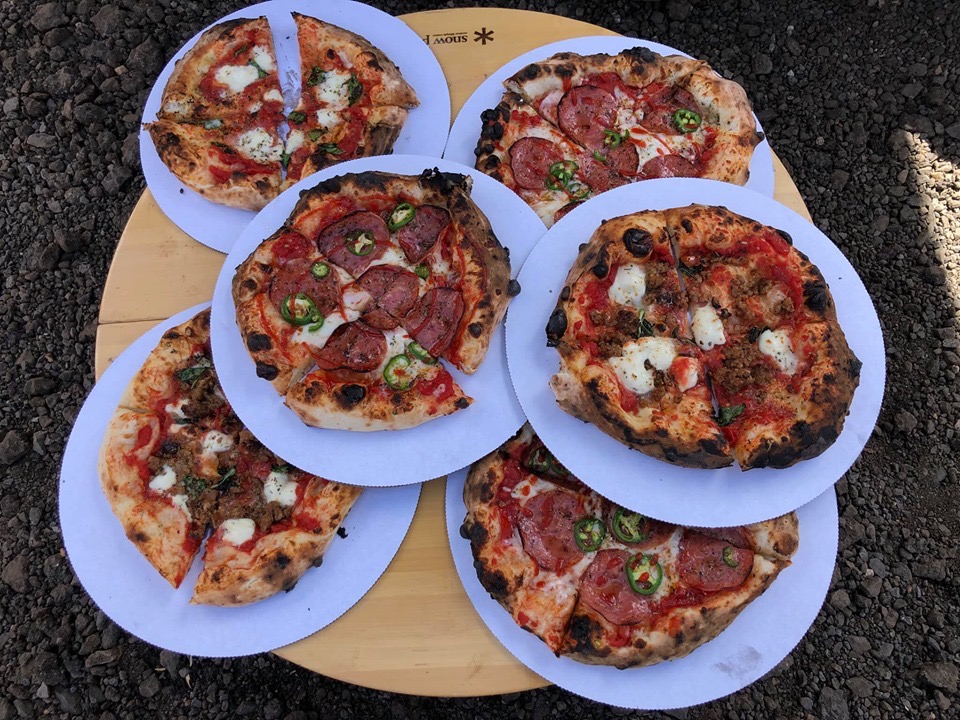 Besides scavenging there is plenty of good food available served up by local food trucks that offer just about anything you can think of. Two days in a row this year we took down about a dozen pizzas made by Dough Broughs who were very good sports about the silly names we gave them to call out in front of the crowd when our pies were done.
It's always a good idea to bring as much cash as you dare spend to OEX. Most venders have lots of deals to be had and you never know what might catch your eye. At the end of the day it was pretty common to see people lugging their day's haul back to their cars whether it be coolers, camping gear or automotive parts.
Vehicles Past, Present and Future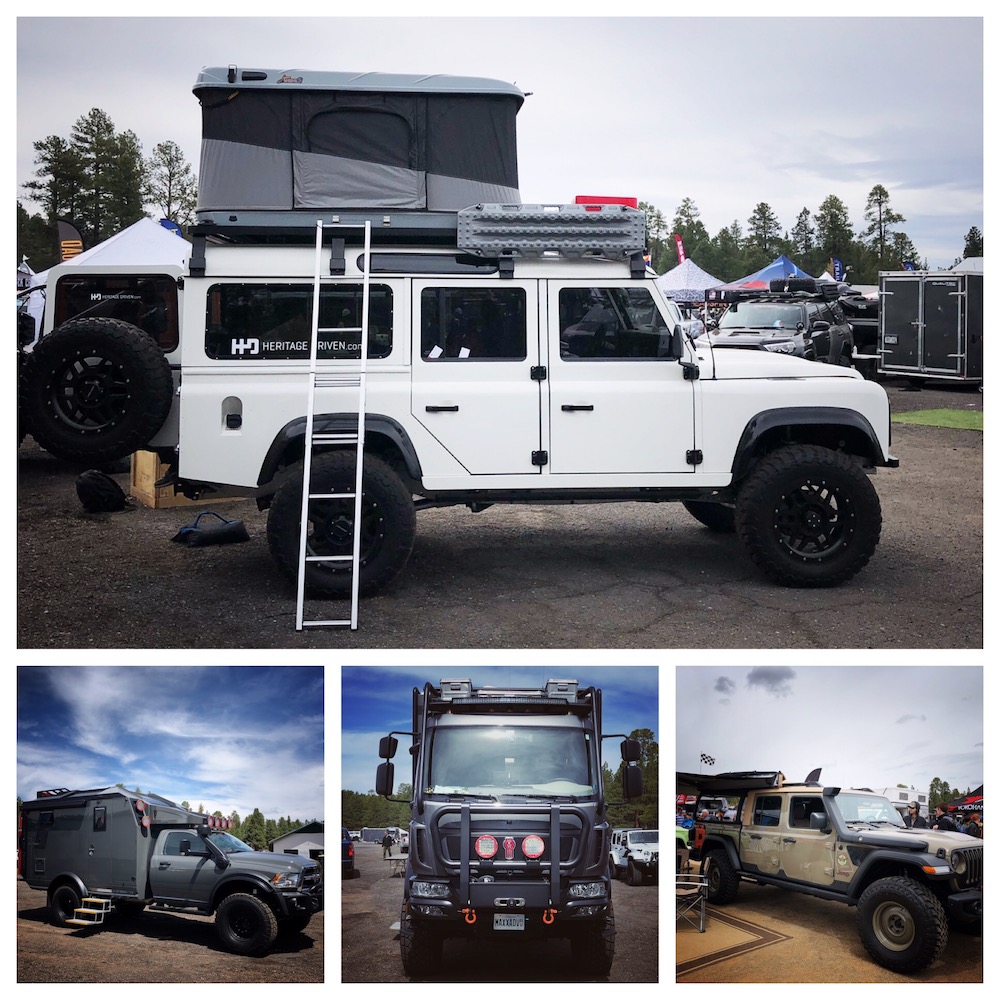 You don't have to be a grease monkey to appreciate all of the amazing vehicles at OEX. Big, small, classic contemporary it's all there. We even got to see a glimpse of the future with Rivian's all electric truck.
Something that sounded silly just a few years ago now seems possible and could probably give the traditional auto makers lessons in style and features. Not having an engine has its upsides. The various storage and complete pull-out camp kitchen drawer were very ingenious.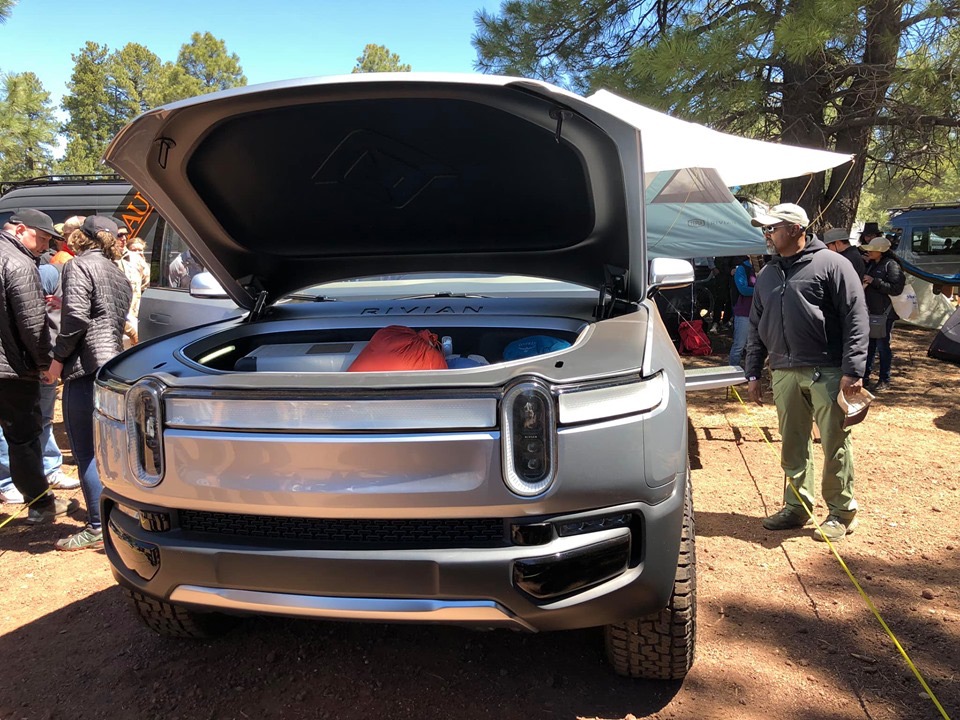 Fun On Two Wheels
Not to be outdone, there were plenty of nice motorcycles and I think it's safe to say Scramblers are back in a big way. With modern mechanics and style nods to the classic days of desert hare and hound racing and the Catalina Grand Prix, what's not to like?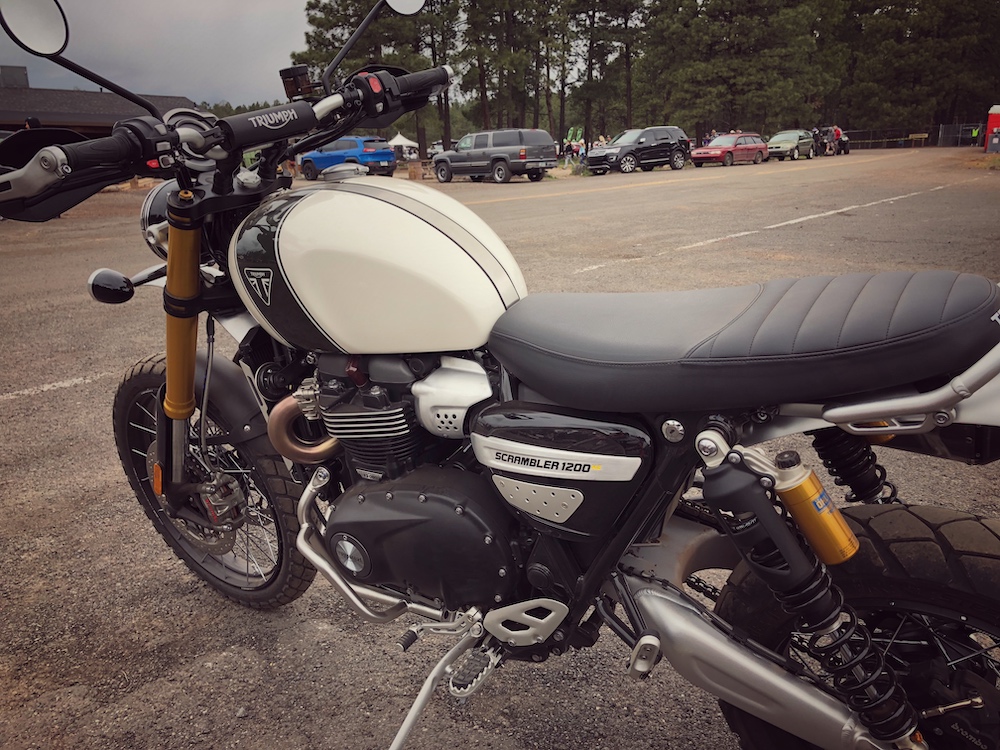 Cool Products
Helinox had a large one-off dome tent they were using as part of their display. Dubbed Thunder Dome it was big enough to park your car in and like all of their products packed down into a ridiculously small duffle bag. Due to the strong response they received at the show the tent may become a regular product in the next year.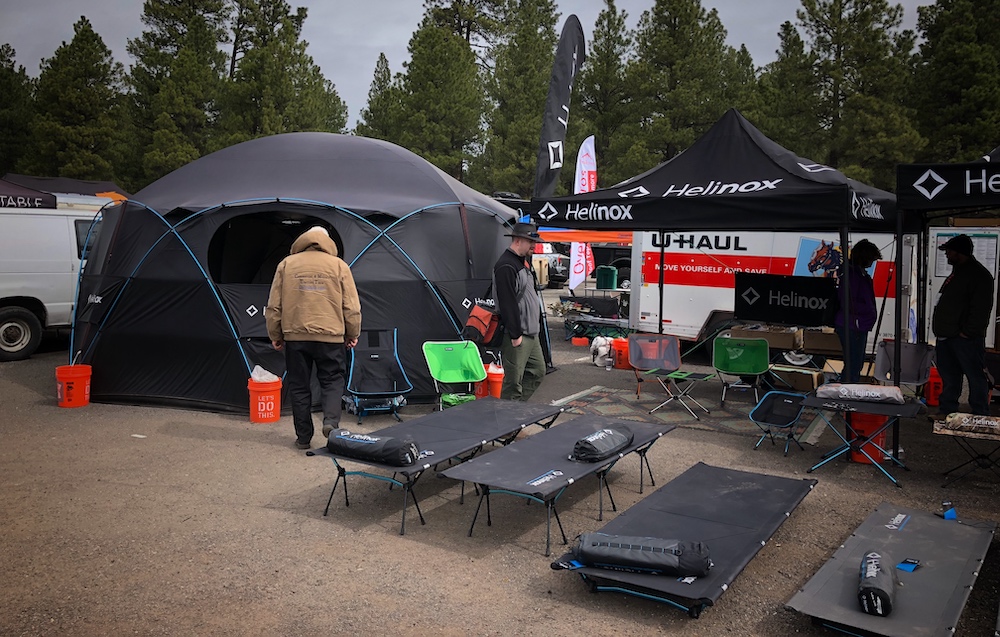 Heretic Studios based near Moab, Utah make the only made in USA LED lighters that we know of. CNC'd from solid aircraft aluminum billet, their lights have a clean and functional design that come in a variety of sizes for various offload vehicles.
Kovea which started making small gas burners now has a wide range of products including collapsing camp furniture that would look equally great in the woods or at your backyard BBQ.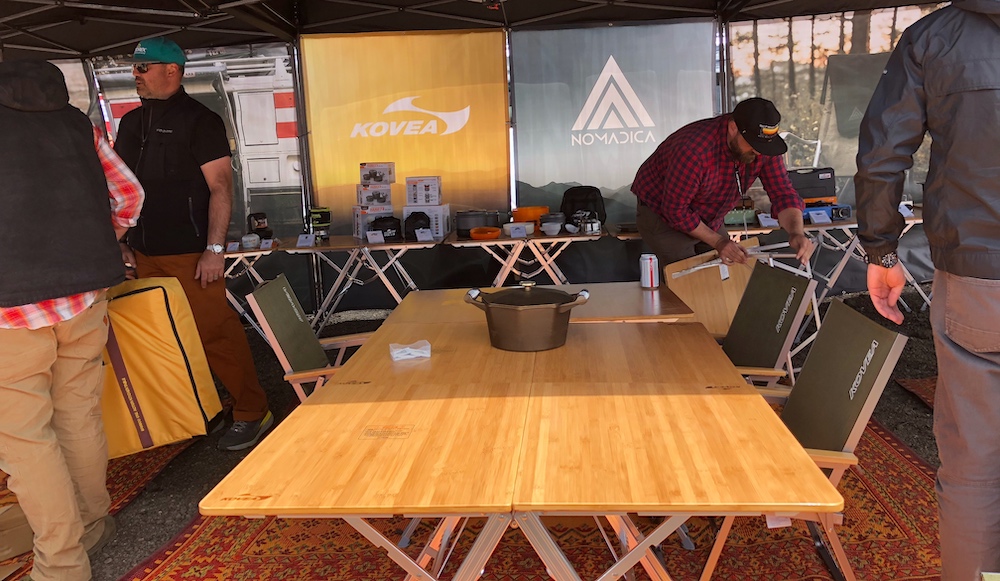 Overland Dogs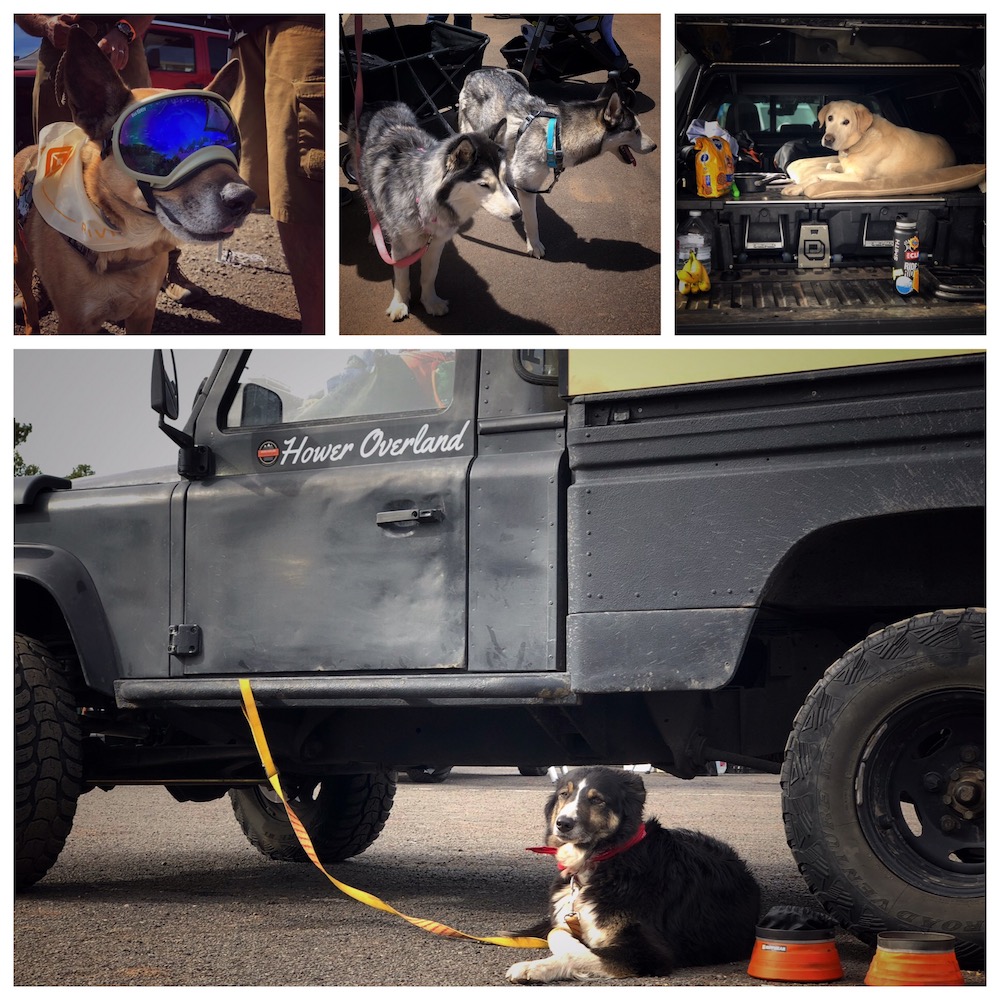 In addition to all of the Overlanders on two feet OEX always has a ton of four legged outdoor enthusiasts. They all seemed very happy to be cruising the show and the smart ones would take the time their owners stopped at the various venders tents to lay down in the shade, get a scratch and some were even able to find a dog treat here and there. Someone could make a lot of money sielling dog bones at OEX!
Outside the show- Flagstaff Arizona
As we mentioned Flagstaff is considered the high desert and is generally 20 degrees cooler than Phoenix. It is very green surrounded by Pondersa Pines and home to tons of deer, elk and plenty of other wild critters. Snow capped Humphrey's peak of the Kachina Peaks Wilderness presided over this year's event.
Flagstaff offers plenty to eat and see and is crossed by Old Route 66. It is also a college town so you can find plenty of local places that offer tasty and affordable grub.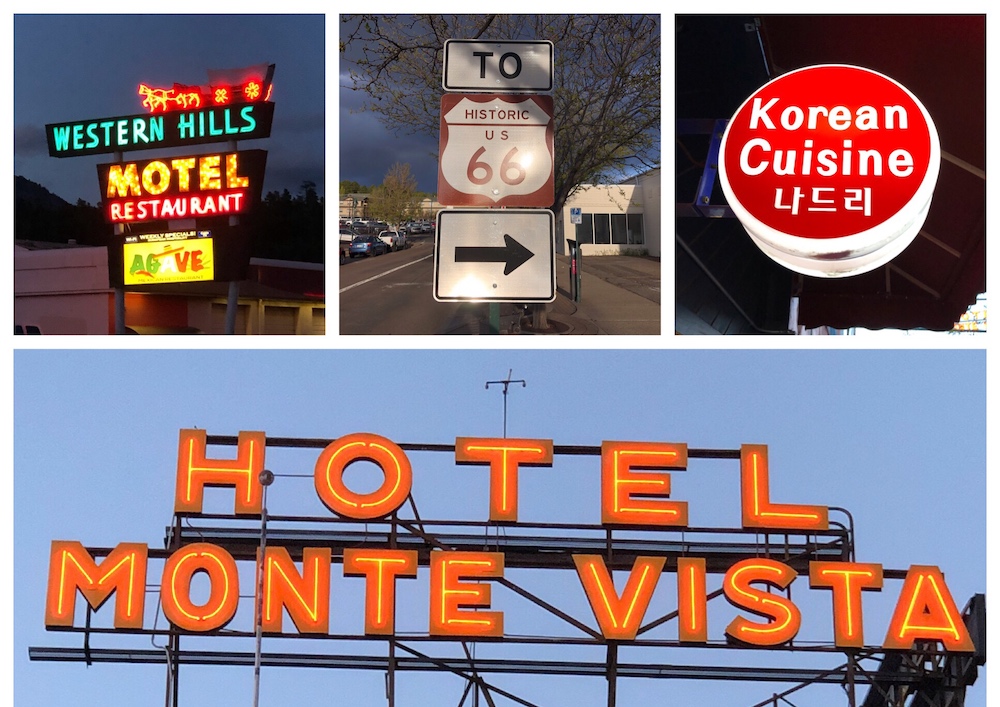 You could spend a solid week exploring all of beautiful and varied outdoor landscapes just outside Flagstaff. Even more sight seeing is close at hand like the beautiful red rocks of Sedona and of course the Grand Canyon.
Patches and Shwag !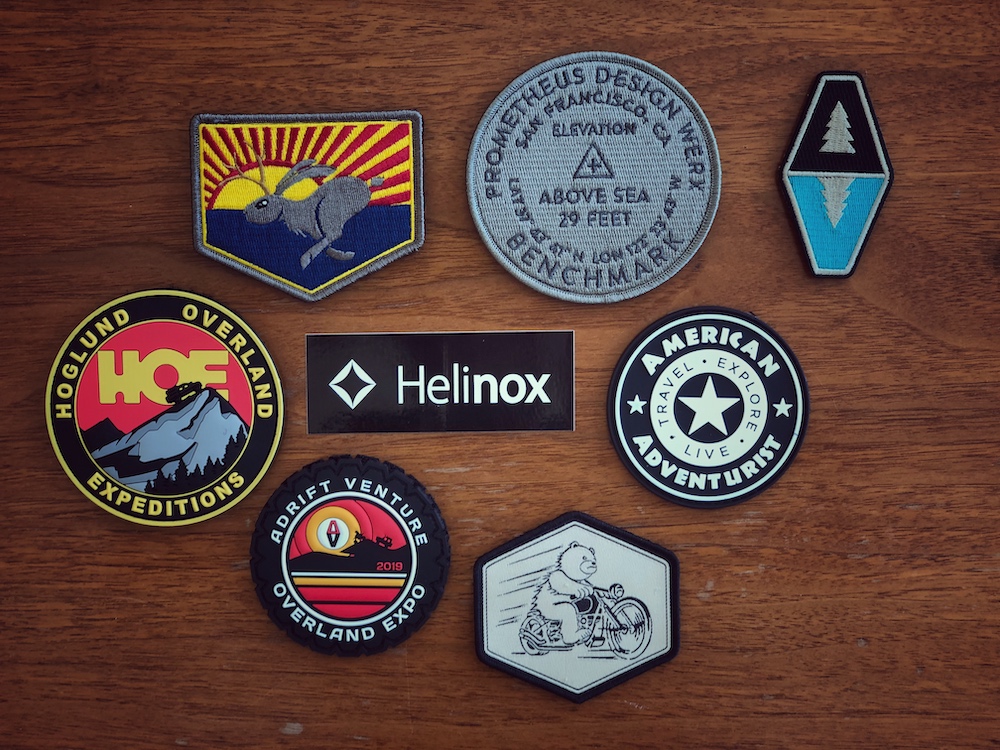 Just four years ago morale patches at OEX were a bit of a curiosity. Now they are just about everywhere at the show adorning the headliners of vehicles, stuck to dog's harnesses, being bought, sold and traded by even the likes of Firestone Tires.
Many exhibitors like PDW, Danger Ranger Bear, American Adventurist, Exploro and Adrift Venture had one of kind patches for the 2019 show.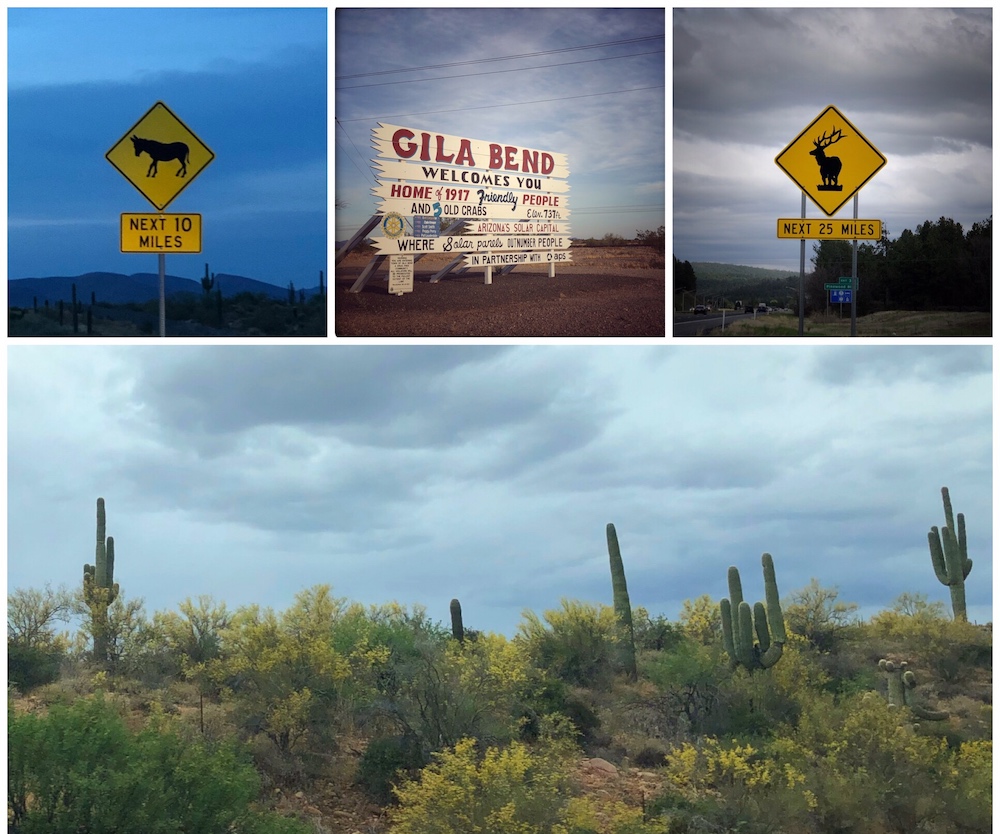 If you love the Great Outdoors like we do, you should try and make it to OEX yourself one of these days. You could easily make it a two week road trip taking in the show, sight seeing, camping and exploring a great corner of the American South West.