Yellowstone National Park has the distinction of being the first national park ever created in the United States and also the first of its kind in the world. The Act of Dedication was signed into law on March 1st, 1872 by President Ulysses S. Grant and set aside more than 2 million acres in the territories that would become the states of Wyoming, Montana, and Idaho. Originally, the park was overseen by the U.S. Army until 1917 when the National Park Service was created. Today the park is visited by over 2 million visitors each year who come to see the beautiful and diverse scenery, flora, fauna, and famous geothermal activity.
Yellowstone has over sixty species of mammals inside the park and is one of the best places in the U.S. to see large wildlife. One-quarter of the nation's free-roaming bison live in Yellowstone. There is also an abundance of bears, elk, deer, mountain goats, and wolves.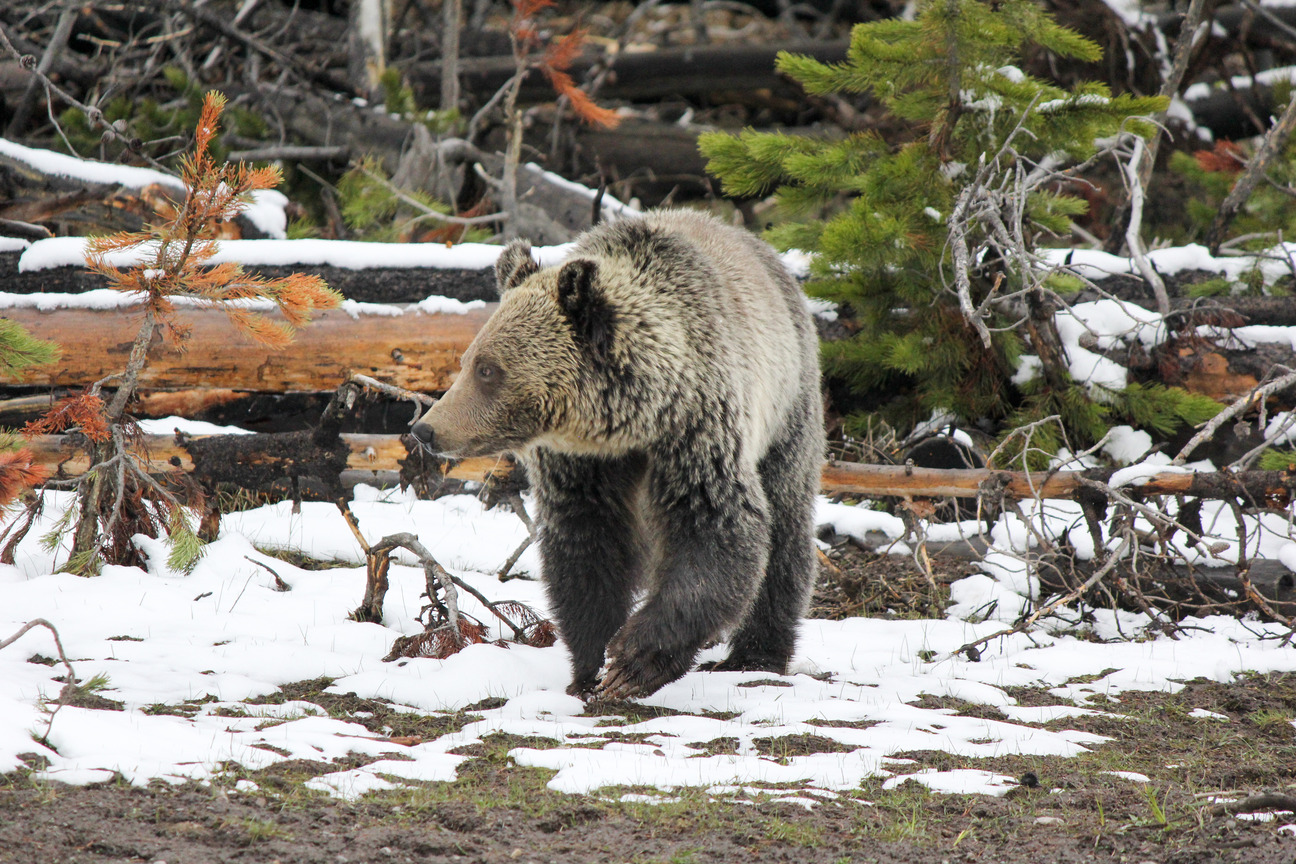 The park also offers a haven for the less common mountain lions, wolves, wolverines, and the very rare lynx. Geographically, the park is very diverse, nearly 80% is forested but there are also grasslands, lakes, rivers, mountains, waterfalls, and even a petrified forest.
The park also has its own Grand Canyon of Yellowstone which is twenty-four miles long and 1,200 feet at its deepest. These areas can be accessed by one of the park's nine entrances that lead to 370 miles of roads and 1,100 miles of hiking trails. Winter temperatures average 0-20 degrees in winter and 70-80 in summer. July is the busiest month of the year, and while winters are understandably quiet, there is always something to see.
Volcanism shaped the Yellowstone Park region and is still very active today. The Yellowstone caldera is considered a Super-Volcano and one of the world's largest. Though it hasn't erupted for millions of years, there are still thousands of regularly occurring tiny earthquakes and over 250 active geysers. The most famous of the park's recorded 1,283 geysers is of course "Old Faithful" which spews boiling water over a hundred feet in the air every 90 minutes or so. There are also brightly colored geothermal pools, steam vents, and boiling mud spots. These can be viewed from the safety of the park's 15 miles of boardwalks.
Yellowstone offers something for everyone, whether it's roughing it in the back-country or simply staying in one of the hotels and cabins -the Nation's first National Park and World Heritage site should be on everybody's bucket list.