Make: Volkswagen
Model: Vanagon Syncro
Year: 1986
Mileage: 160,000 on body / 12,000 on engine/gearbox
How long have you had your adventure-mobile? We've had our Syncro since September of 2015. She's been our home since September 2016.
Owners's name: Jessica and Jorge Gonzalez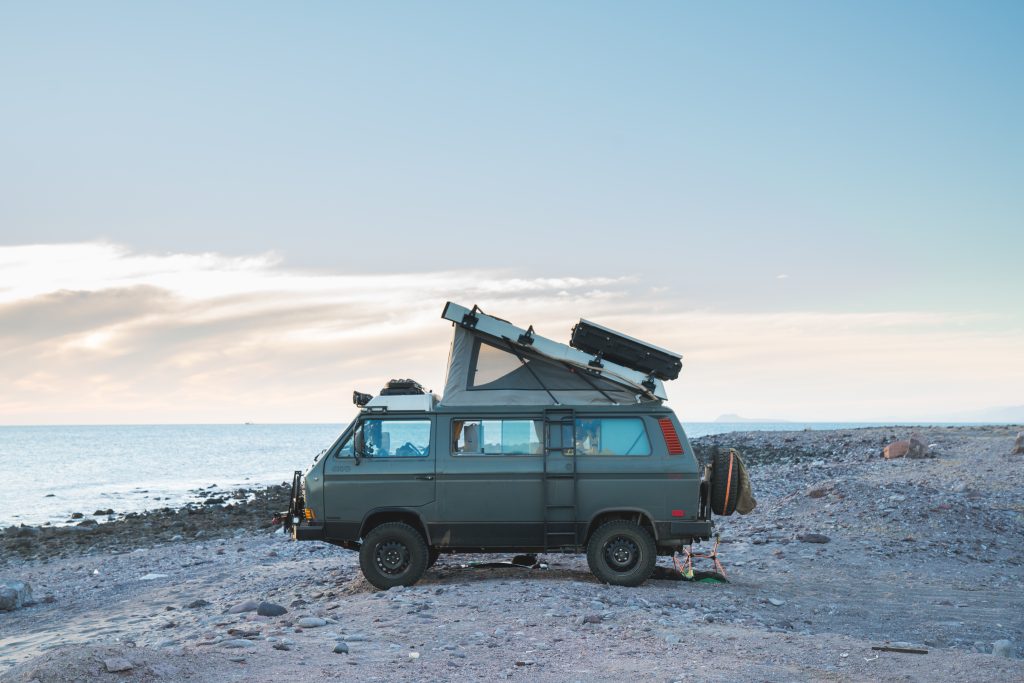 What do you do? We are designers. We design websites, apps, logos, and print materials. We typically work with Ad Agencies in NYC on client projects that require our skill set.
Hobbies? Jessica's hobby is to illustrate insects and plants. She also loves reading dystopian novels with kick ass heroines.
Jorge's hobbies are to shoot photos/video and read boring books.
For more about us: https://liveworkwander.com/our-journey/
Does your rig have a name? We named our Syncro Ripley after Lieutenant First Class Ellen Louise Ripley of the Starfreighter Nostromo from the Alien movie franchise. Ripley is a fighter, a heroine, she never quits, and she's motherly and caring. Those are all characteristics we want in a van.
Is it a daily driver? Our Syncro is our home. We live full time in Ripley. She is our office, our kitchen, our garage, our bedroom, our daily driver, and our refuge. It's remarkable how such a small space can feel so much like home.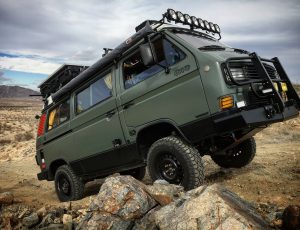 Modifications or add-on accessories? 
Engine: VW 1.9L PD BVK TDi
Rear Bumper: Custom aluminum rear bumper with integrated swing arms for fuel, water and spare tire
Modified rear trailing arms for larger tires
Modified under floor storage for tools and spare parts
2 x 100w Solar Panels / 200AH Lithium Deep Cycle Batteries
ARB Twin Air Compressor
KC HiLites Gravity Pro 6 Light Bar
Porsche 930 Axles / Adjustable Fox Shocks / Maas Trailmaster springs
for more on Ripley: https://liveworkwander.com/ripley-the-syncro/
Where do you take it/ use it for? We take her anywhere she'll take us. We live full time on the road and because she's our home we have to be a little more careful about what trails we go on so as not to compromise her mechanically or functionally. But typically we stay on BLM Land or in National Forests. There are so many trails out there to explore and conquer that we have no shortage of potential upcoming adventures.
Memorable trips? We took Ripley down to Baja California, Mexico for a month and she performed admirably until the day we set off to leave the peninsula back to the US. We couldn't have been happier having a rig like our Syncro in Baja. Having a home on wheels that can do what a Syncro can do makes living off the grid that much more exciting and memorable.